Why choose the Dj Set
100% Fun
The Dj is the perfect choice for couples and clients who want to dance all night!
Also available to perform with the accompaniment of a saxophonist.
A wide selection of Songs
From Commercial to Pop, House, Hip Hop, 70s-80s-90s, Funk, Latin American etc. You choose the style, we provide!
Let's talk about your Wedding or Event
We are always available for a chat on Skype, or Meeting in Rome to discuss your Wedding or Event. Our Dj is based in Rome but available to perform anywhere in Italy.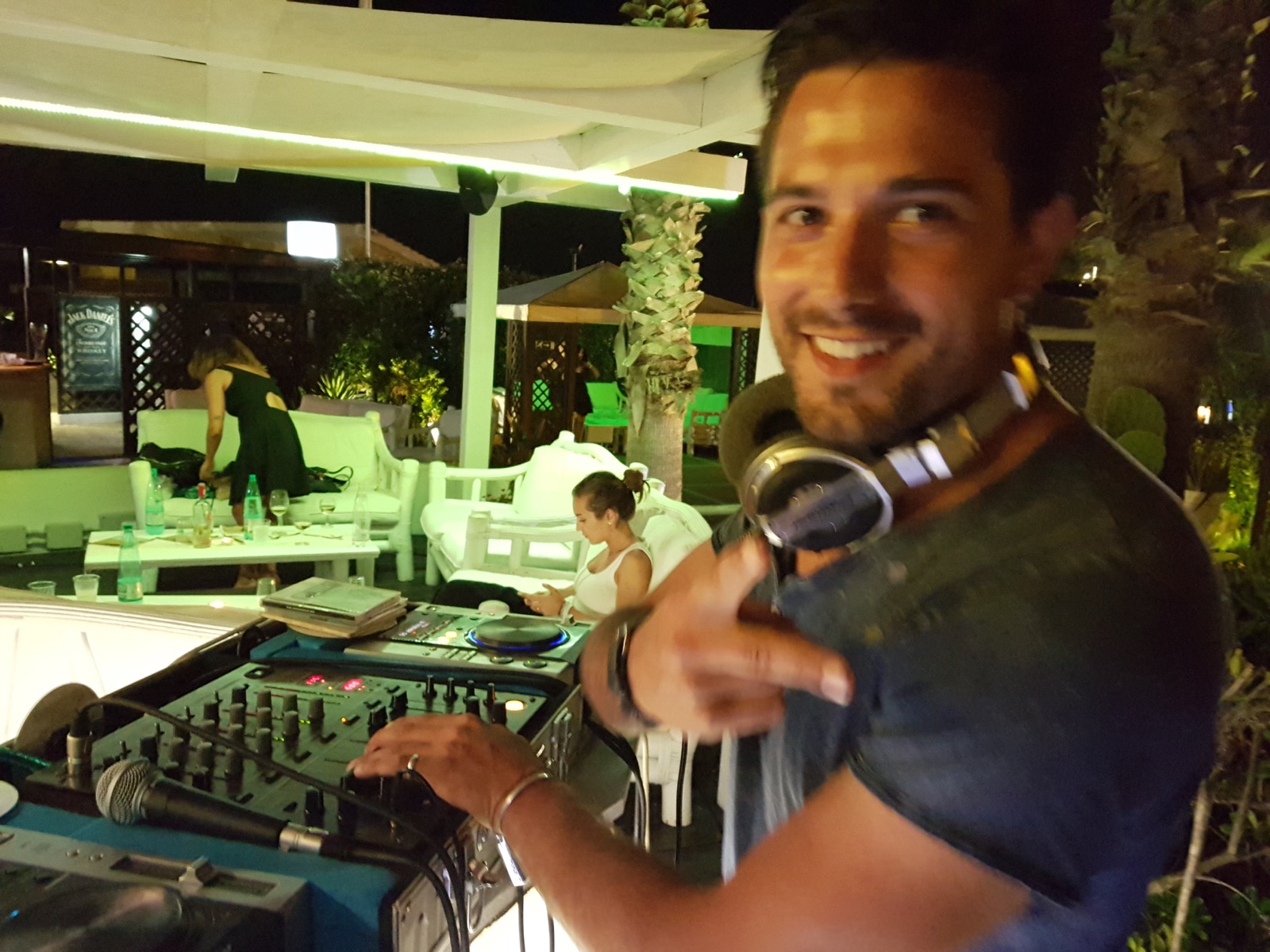 Daniele
With over 10 years experience, Daniele is a talented Dj in Rome. He has worked for numerous private events and performed in various clubs. His dj-sets are a mix of different music genres, from hip hop to house, commercial, 70s-80s-90s, latin-american, lounge etc.